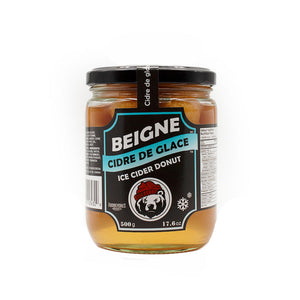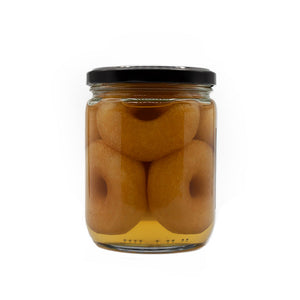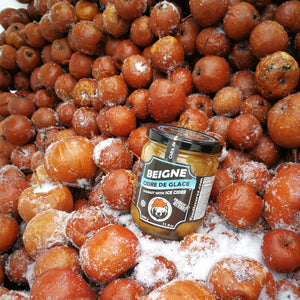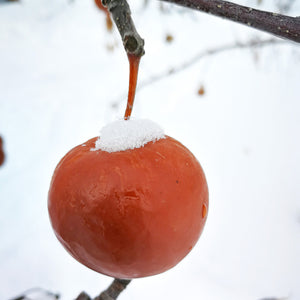 A concentrate of winter! The donuts soaked in ice cider syrup and enhanced with a little brandy diffuse the comforting flavors of this apple elixir. Ice cider is a typical Quebec specialty. It comes from the fermentation of the juice of frozen apples, the sugar of which has been concentrated by the natural action of the cold during the harsh winters of Quebec.
7 donuts per jar (500 g)
Handmade
Made in Canada
No preservatives or artificial flavors
100% recyclable packaging
Consumption advice :
Donuts can be eaten at room temperature or slightly warmed (30 seconds in the microwave or a few minutes in the pan with a little of their syrup).
Create your dessert by adding one or more gourmet toppings that you like: ice cream, chocolate sauce, whipped cream, nuts, fresh fruit etc.
A dessert always easy and quick to make!
Our recipe suggestions here.