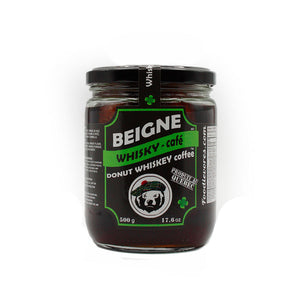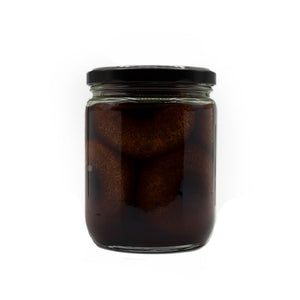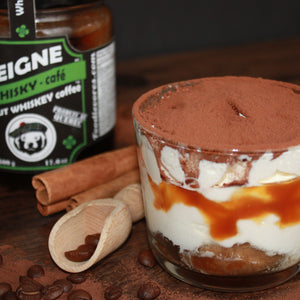 Our donuts, soaked in a whiskey and coffee syrup are inspired by the famous Irish Coffee, a drink invented by an Irish bartender and chef, Joe Sheridan, in 1942. Whiskey is a drink made by distilling cereals, whether malted or not. The name "whiskey" comes from Celtic « uisce » which means "water"! Originally from Ireland, the whiskey has since conquered the world.
7 donuts per jar (500 g)
Handmade
Made in Canada
No preservatives or artificial flavors
100% recyclable packaging
Consumption advice :
Donuts can be eaten at room temperature or slightly warmed (30 seconds in the microwave or 4 minutes in a pan with a little of their syrup).
Create your dessert by adding one or more gourmet toppings that you like: ice cream, chocolate sauce, whipped cream, nuts, fresh fruit etc.
A dessert always easy and quick to make!
Our recipe suggestions here.