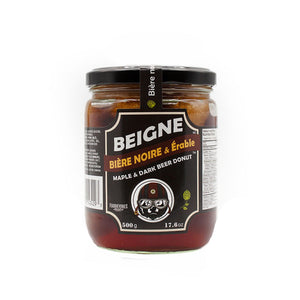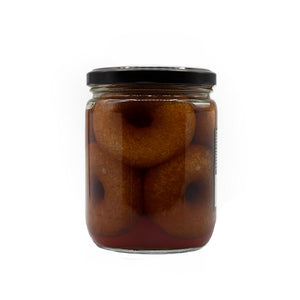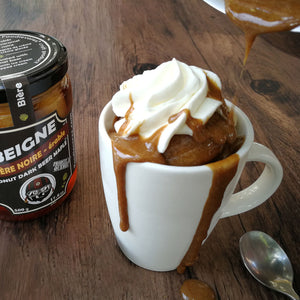 Dare to taste our black beer flavoured donuts! Rarely used in pastry making, beer is however one of the oldest alcoholic drinks, already consumed in Mesopotamia. It certainly deserved to be one of the flavors we want to offer you. We selected dark beer for its full-bodied taste. Because it is made from highly roasted barley malt, dark beer takes an ebony color and diffuses a taste of coffee or roasted bread. A bittersweet savor that matches strangely well to our donuts!
7 donuts per jar (500 g)
Handmade
Made in Canada
No preservatives or artificial flavors
100% recyclable packaging
Consumption advice :
Donuts can be eaten at room temperature or slightly warmed (30 seconds in the microwave or a few minutes in the pan with a little of their syrup).
Create your dessert by adding one or more gourmet toppings that you like: ice cream, chocolate sauce, whipped cream, nuts, fresh fruit etc.
A dessert always easy and quick to make!
Our recipe suggestions here.